The US mails... always. and mine of course.
Chase pisses me off. They took over Washington Mutual whom I have a credit card with. Payment is always due on the 16th of the month. So, I log in and Lo and Behold!!! Its now the 13th! I pay and it processes on the 15th and I am charged a late fee of $39.00. Picture me upset.
Well, perhaps not that upset, but you can thank me now for the gratuitous Hugh Jackman picture. Yummy!!!
Moving on... I call, I explain it was not on my on-line statement that it would change and I am told that a Change in terms was mailed to me In January and it was not their fault but it was the "US mails" fault so I still have to pay. So I tell them I did not receive this notice, so why it it now not the US mails fault, but mine? Why can they use that excuse but not me? My answer: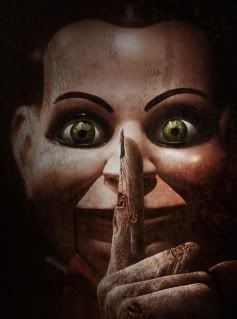 Well, it was Silence...not this creepy guy...but you get the point.
So I now wrote to the company and I am hoping for a better outcome. I guess they would rather lose my business (I also have a bank account) rather than refund me $39.00
They sound like a bunch of