Time for
Mama Kat's
writing assignment.
Choose a prompt, post it on your blog, and come back and sign Mr. Linky:
The Prompts:
1.) Describe a New Year's where you would have been better off just staying home.
2.) What do you do that drives your mother crazy?
3.) Share your favorite gluten free recipe (hey, so what if I rig the topics to suit my life...)
4.) Close out 2008 with your own TOP 10 list!
I chose to close out 2008 in my own Top Ten List! Not in any particular order...
The top ten good things about 2008 (I may have to dig deep here...LOL)
1. We moved to a new home, we didn't want to move, but we had to. The new house isnt exactly all I would wish for... but we are warm, safe, together and we do have an awesome kid friendly back yard for the boys! You take the good anywhere you find it.
2. I went on an awesome trip to Florida to meet up with friends... by myself!!! It was a meet-up of my forum friends... there were 13 or 14 of us! We stayed at an awesome place called
The Portofino
it was beautiful, luxurious, and had an awesome wrap around balcony! But the best part about the trip was the friends I met... relationships started online and cemented into "Real life" life-long (I hope!!!) true friendships! Even though I did not connect with one person on the trip like I wanted to, it was still an eye opening experience for me, and one I would never give up. Plus I got to meet 2 of my HP girls...and it was fun to giggle for hours with them! I enjoyed meeting my girls so much. I hope someday we can do it again!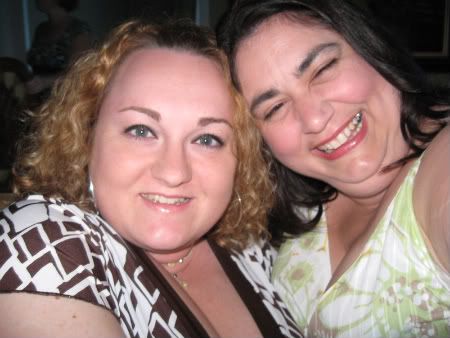 LOL, the crazy wind storm and my buddies... Brandi and Toni!
3. My job! Even though I started my job in late 2007, I finally started enjoying my job in 2008. I learned more about the position, learned to use computer programs I had never used, learned a lot of things I thought were boring before. I developed a rapport with my co-workers and my boss... My boss is awesome... We both watch General Hospital!!! YAY so I have someone to discuss it with, plus he also has a young family and understands the pressures I go through.
4. My family. Gotta love a family who doesn't judge you (foreclosure) who support you, who care about you. I am lucky I have wonderful in-laws as well.
5. This blog...started on a whim, and almost deleted. But I stuck with it, drew from within myself and posted things I felt, things I wanted to feel and things I hoped to feel. I made new friends here and I cherish all of them. Who knew blogging could be so therapeutic, so fun and so empowering!
6. My hubby... my hubby is there for me always, he helps with the kids... doesn't threaten to leave me when I get grumpy... when I yell... He tries his best to understand, to support me and maybe most importantly...to listen to me. How did I get so lucky?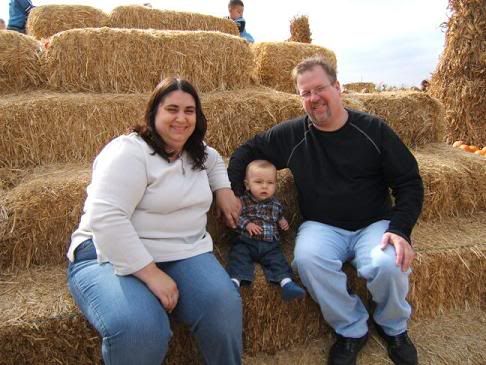 (AWWWW!! Look how small Jack was!!!)
7. My kids were a high point! They got cuter, smarter and unfortunately...more ornery! But I love them a ton and I am so happy I have them around!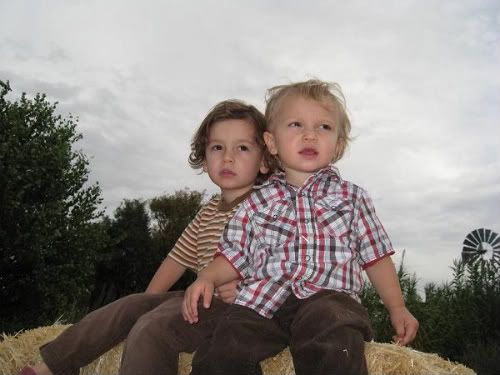 8. My cats... I love them, I worship them... I would die without them. Am I crazy, or what?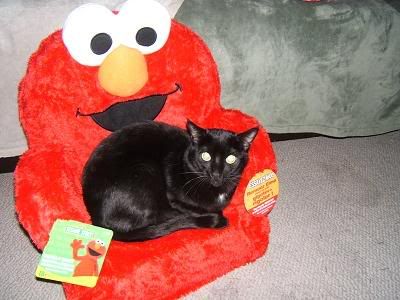 9.
The 2008 Presidential Election!!! WOO HOO!!! Obama in the house!!! YAY
after a two term president whom I had a hard time supporting... I am happy to have a fresh start. He will make mistakes, but I am so excited to have someone **I** voted for in the White House. Read my after election thoughts
HERE
10.
ME ME MIMI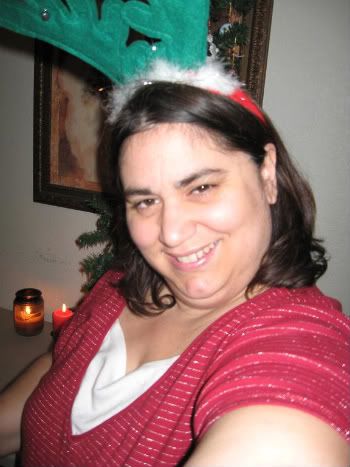 It feels good to be myself! To have almost "come into my own" and become the person I want to be, the person who makes her own rules and doesn't follow anyone elses in order to "fit in".
I have pondered religion, friendships, forgiveness, honor, karma, motherhood, human rights, animal rights, and love and relationships... I may not have come out on top in all these situations...but I tried my best... can I expect anything more from myself? Should I?