I was born in 1967 (some might think this is old... perhaps it is, I don't feel old though) Some of you "young uns" may not know of these things of which I speak, but I think you should! This is just some random things from my childhood I wanted to remember and share.
Nancy Drew was cool... but I find that Trixie Belden was even cooler! Normal, sassy, wholesome yet real. She was a cooler girl detective than stuffy old "Titian haired" Nancy Drew. I still don't know why more people didn't know about her... I found my first Trixie book in a neighbors old barn in an old box... I have since read them all and saved them all too! I am a hoarder~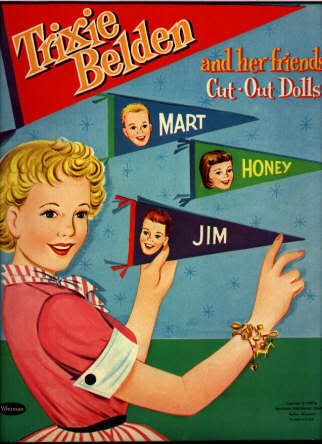 Scooby Doo! I don't mean the movies that pretty much ruin my idea of Scooby. I mean old school Scooby (pre Scrappy-Doo and The Harlem Globetrotters LOL) they were funny, have groovy tunes and were the most amusing cartoons out there. And yes, we all know why Shaggy always had the munchies and even ate a Scooby Snack when he was desperate!
Gilligan's Island.
1.Annoying... Check. 2. Rather inane... Check. 3. Ridiculous...Check. 4. Stereotypical....Check. 5. Funny..... Double Check.
Gillian was so annoying, so stupid yet endearing... The Captain was bossy, The Millionaire and his wife were so lofty and hoity toity. Then there was the bombshell and the innocent country girl, and the professor. All the stuff he invented and he couldn't invent a phone line!
Spirograph
You made cool designs with a minimal of instruments. Its so hard to describe...anyone remember it?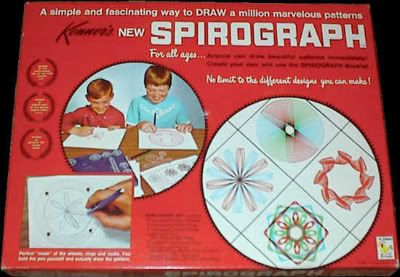 Music... yes, I loved Olivia but remember The Captain and Tenille? Muscrat Love is all I'm gonna say.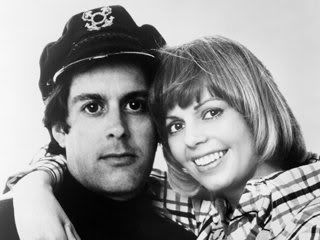 I hope you enjoyed my mini trip down Memory Lane!