Denise over at
Laughing with spoons
started "Thankful Tuesday"... do your own post then head on over and sign her Mr Linky!
This is my list of the celebrities I am thankful for!
1. Jon Stewart...not only for making me laugh... not just for being funny and cute...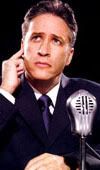 But for his support of gay and lesbian rights!
2. Angelina Jolie
Not just for making my Star Magazine worth reading (LOL) but for all the good things she does for people in the world... for orphaned children, for refugees, for war torn nations... she doesnt just give a tax write off deduction, she puts her money where her mouth is. She visits, she helps, she cares. I admire the caring woman she has evolved into. People can change, and I think she has finally grown up and into a kind, selfless human being.
3. Well, I gotta be thankful for her arch enemy.. Jen Anniston!
She gives us "Average looking" girls a bit of hope... yes, even we can land a "Bradd Pitt"...thanks Jen for being "every woman" and giving us hope!
4. I am thankful for Jessica Simpson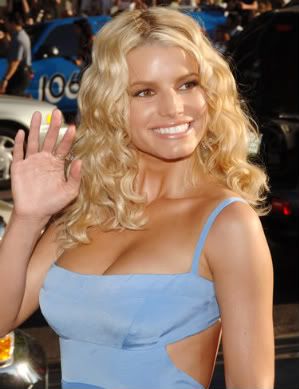 For making me look like a brainiak! I know that chicken doesnt live in the sea, and I know that she was a fool to give up Nick Lachey~
5. Lastly (at least for today) I am thankful for Britney Spears
For making me look like an almost perfect mother... Poor Britney. She is a young mom and had made some big mistakes... but I think she is trying and I know she loves her boys. But I am thankful she makes ME look sane and competant and normal.... almost~