OK, now, I know some of my "Man Crushes" are not the norm... but please don't laugh or snicker (At least to my face) I tend to have weird taste in men (save for my hubby) and I am a sucker for an accent. **sigh**
OK, my numero uno crush is Jason Isaacs. Who, you say? Well, that guy who always plays the evil guy in movies. I also tend to have a soft spot in my heart for the evil ones... or slightly evil but mucho hott!!!
His eyes... **swoon**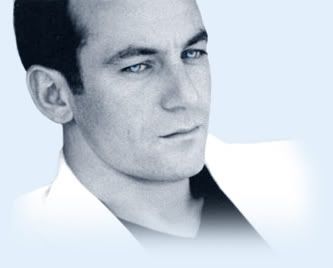 OK, I like him as Lucius Malfoy too...blond wig, creepy walking stick, and a penchant for velvet coats, hair ribbons and all!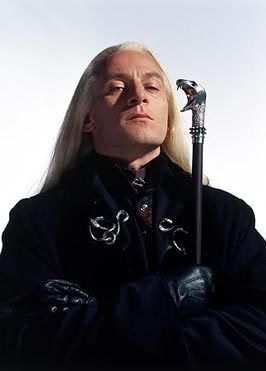 And yes, get OVER it... he was the baddie in The Patriot. My husband cannot stand him in that movie! He gets mad at me for liking him! LOL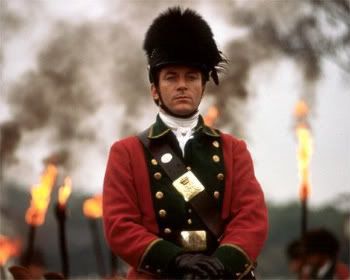 Slightly Evil, you say? Well, my General Hospital crush fits the bill. Jerry Jax AKA Mr. Craig AKA Hottie from France who has an English accent.
1. Evil 2. Accent 3. Witty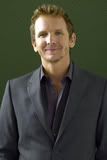 My top three favorite attributes. Looks are not always a must...personality, charisma, wit, intelligence ... they all play a part in the making of a hottie, that a mere pretty boy cannot even hope to attain. Stupid men turn me OFF.
Well, Nikolas from GH is a pretty boy... I do have a few guilty pleasures... He doesn't seem dumb though, for that I am thankful.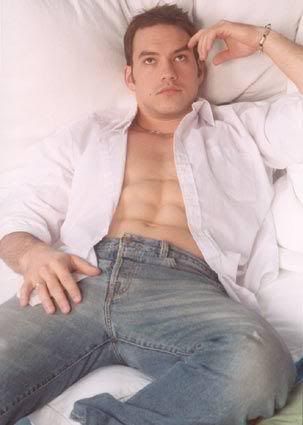 Really...who could say no to Johnny Depp?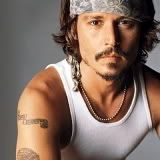 Even as Jack Sparrow... I could not and would not resist him... (Sorry Wendi)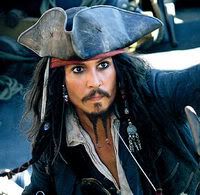 Another pretty boy...but he seems fun, kind and he looks good in elf ears...although I prefer him as a Pirate. Who doesn't like pirates???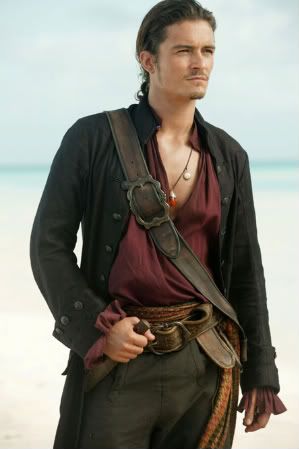 As previously mentioned. Jason Bateman. YUM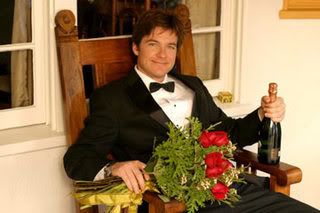 Handsome in a boy next door kind of way. Almost normal (for me) but he has a way of speaking, a quick wit, that captured me. Sometimes I like the good guy too!
If you never saw
Arrested Development
check it out. Its funny, quirky and its the sitcom for the intelligent person who appreciates something a little less banal than "Friends" or "Something about Raymond" JMHO
Last but not least... Jon Stewart. Like I said, I like intelligence, wit and charisma. He isn't a traditional hottie, but he is a hottie none the less. He laughs, he pokes fun and he can make you laugh even when things are at their worst (like now)
You gotta love a guy who can make you giggle!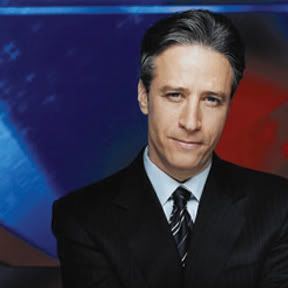 Of course there are more... Honorable mentions: Gary Oldman, Matthew Mcconaughey, Jude Law, Joaquin Pheonix... the list could go on....
HUZZAH!