I am inept... CLICK ON PICS TO MAKE THEM BIGGER
We only had a few people over and we combined it with my mom's Birthday. Max isnt officially 2 until 10-19 (also our anniversary) Here are a few crappy pics. I am so jealous of the people who take decent pics... mine are always so choppy!
LOL Look at the huge candle for my mom!!!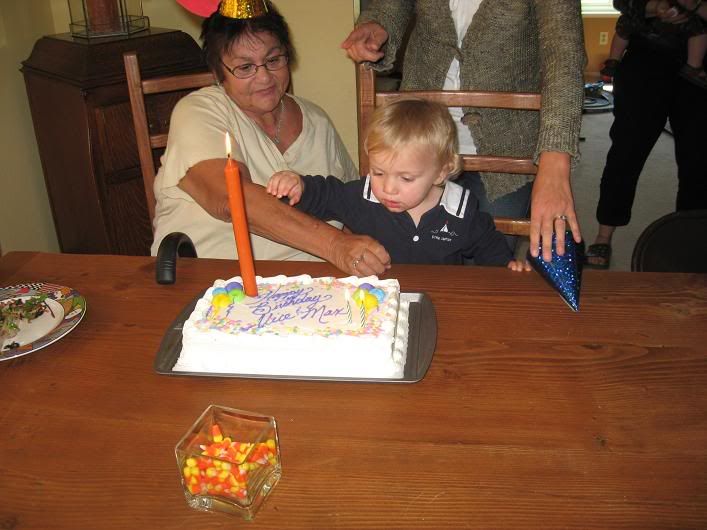 GOOFS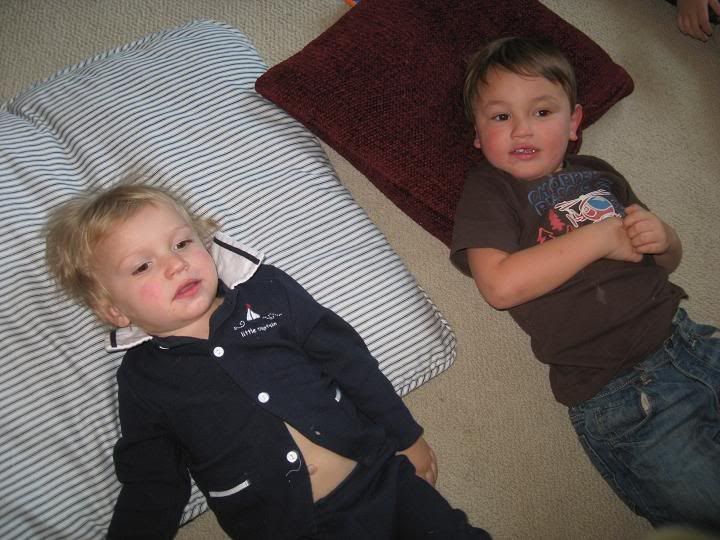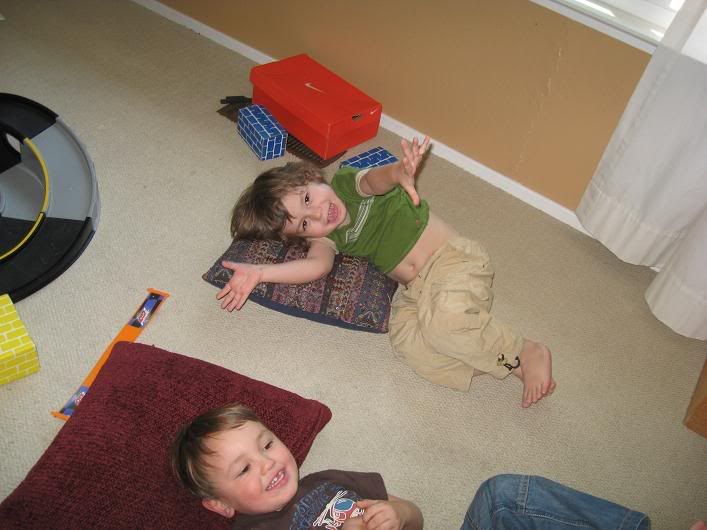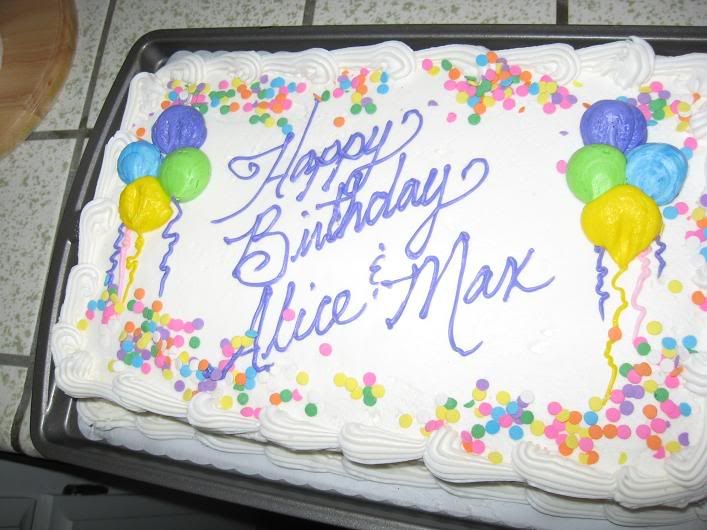 My Aunt and the boys